Television writing and producing humber review
Please click on the title Newsletter above to open the full document with the index and on any picture in this newsletter to open a larger image. At a dinner on Wednesday evening at the University where the Vice Chancellor and learned Professors together with the directors of Anglia Ruskin were present, Princess Elettra thanked all concerned in honouring her with the degree which she accepted with great pleasure. The following day a rapid tour took place.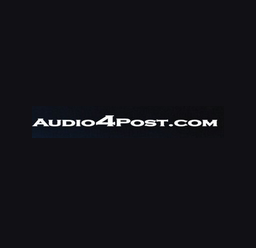 Thank you to the Justina M. Campbell, Pamela Edmonds, Johnson Ngo. Photo by Calvert Quach.
Sarah Larsen - Humber College
The new mentorship program provides six culturally diverse mentorees with the opportunity to accelerate their careers by connecting them to senior arts leaders in public galleries in Ontario. Each mentoree is paired with a mentor. The mentorees are given the freedom to determine their own mentoring agenda, which can include regular meetings and activities that focus on building leadership skills in the public arts sector.
The program addresses the development of skills in leadership, governance, change management, cultural pluralism, strategic planning and personal skills.
By addressing these areas it serves to benefit individuals and organizations within the public art gallery sector. The project, which received funding in Decemberwas born out of the identification of significant gaps in culturally diversity at the executive level in the arts sector.
The project consists of this Mentorship Program, workshops and a project website. Curated by Emelie Chhangur. Can innovation in exhibition design and installation change how art is experienced and by whom through new models of accessible design or performative modes of engagement?
What are the potential forces of change that can transform the gallery or museum institution from within? Emilie Chhangur opened the workshop through a reading of her introduction Available to view and download here. Art galleries and museums are re-imaging traditional modes of exhibition-making to broaden accessibility to all visitors.
Curators are creating innovative exhibition design as performative propositions for new, embodied forms of interpretation with an eye to the diverse spectrum of bodies this encompasses. As well, programs are emerging specifically to address systemic barriers and thus change how we experience visual art and material culture.
Art galleries and museums are collaborating with artists to re-imagine what constitutes the disciplinary knowledge of contemporary art by innovating new models for its production that involve and implicate all members on staff.
As a consequence of this dynamic situation, the art gallery and museum is transforming; its roles and functions are expanding and its programming categories are collapsing. This is good news! This workshop for curators, exhibition coordinators, educators, and preparators is a training opportunity for public galleries and art museums in new principles for exhibition installation and design with an eye toward performativity and accessibility.
It is an opportunity to collectively investigate the future place of collections within this dynamic milieu and to explore how the art gallery or museum might situate itself within a constellation of forces now acting on its traditions, policies, practices, and routines so to become an agent of change and not a custodian of the status quo.
As museums and galleries are transforming their capacities to work with contemporary artists, pressure must be put on existing mandates and changes enacted behind the scenes: At times this might mean rethinking how the gallery or museum views its own trajectory: There will be a framing conversation on how the institution prepares and equips itself to work with and serve artists and curators in realizing an innovative artwork that requires significant gallery transformation.
The new principles of Universal Access in Exhibition and design of exhibitions includes a new normal use of electronic applications which are developed for the general public for use on computers and cell phones. Exhibitions embrace a new aesthetics of exhibitions presentation including considerations and accommodations for: They will pay specific attention engaging audiences with a variety of physical abilities and disabilities whose unique embodiments are the subject of the exhibition.
Adventure Canada | 25 Years of Award winning Arctic and East Coast Voyages
Inspired by the XVII Pan American and Parapan American Games and the work of the philosopher of phenomenology, Maurice Merleau-Ponty, The Flesh of the World is an exhibition presenting diverse and complex views of the body that might deepen qualities typically associated with competitive sports and games, such as the relationship between the body and technology, and how the senses might offer new forms of knowledge to corporeal performance and potential.
It is a guide to developing and delivering accessible and inclusive programs within arts and cultural organizations. Specifically this presentation will focus on the exhibition Open Spaces, which featured nine women artists living with the label of developmental disability, responding to their choice of artworks from the Firestone Collection of Canadian Art.
Wanda Nanibush will discuss the relation of the body to curatorial practices. How and why do artists challenge museum practices with organic materials, liquids, and live bodies. How and why would a museum be interested in decomposition and intervention as opposed to preservation and unified narratives.
We will also discuss how the answers to these questions affect the presentation of two often separated artistic practices: Indigenous performance art and objects from Indigenous antiquity.
In this discussion, Syrus and Elizabeth will provide an overview of the exhibition and key themes and considerations. Curating Public Engagement This session will focus on strategies for recognizing and disrupting institutional power dynamics inherent to the curatorial role.
Participants will be led in a guided discussion on how to embrace collaborative strategies for exhibition making from a public engagement perspective.blank: Major E L D Lake also died in the spring of He had been Mayor of Bury for 9 terms of office, 6 of them during the War.
He had run Greene King Brewery for over 25 years, and he had brought both town and brewery through the Second World War, and his death stunned the town and the firm. Rick Atkinson is the bestselling author of An Army at Dawn (winner of the Pulitzer Prize for history), The Day of Battle, The Long Gray Line, In the Company of Soldiers, and timberdesignmag.com many other awards include a Pulitzer Prize for journalism, the George Polk award, and .
Orchestras Canada is the national association for Canadian orchestras, and we proudly serve and represent groups in every Canadian province, including youth and training orchestras, volunteer-driven and community-based smaller budget orchestras, regional and major professional orchestras.
Sarah Larsen graduated from Humber's Television Writing & Producing program in Just a few years later she and her co-writers were awarded the WGC Screenwriting award for A . 'Two steps forward, one step back' A brief history of the origins, development and implementation of health and safety law in the United Kingdom, – Norman Lamb: Solicitor and Liberal Democrat.
Elected Member of Parliament for Norfolk North on 7th June Norman has lived in Norfolk since - apart from university, law school and a job at Westminster for a year.